---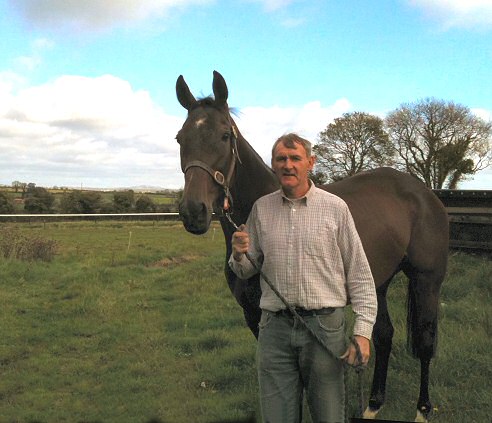 Ted McLaughlin is a Complementary Animal Health Practitioner who specialises in providing natural solutions for a variety of musculoskeletal problems in animals.
Prior to making the transition to a career in Complementary Medicine, Ted worked with the Irish Horse Board in the late 1970's as a Marketing Executive promoting Irish horses on the European markets. He moved on to work in the field of Health Promotion, working with the Health Education Bureau in Ireland for over 8 years on various educational programmes such as Smoking, Drugs, Alcohol, Aids, Fitness and Exercise.
Originally from Blackwater, Co. Wexford in Ireland, Ted has spent over 10 years developing a range of Complementary Healing Therapy skills and now holds qualifications in Bio-Energy Healing Therapy, Equine Touch Level 3, Kinesiology, Ki-Massage and the Postgraduate Diploma in Animal Manipulation, awarded by The University of Wales in conjunction with the McTimoney Chiropractic College in Oxford.
Over the 2-year course period, Ted studied Veterinary Anatomy and Physiology, Neurology, Osteology, Arthrology, Pathology, Gait & Biomechanics and Lameness as well as practical palpation and Chiropractic skills.
In addition to these formal qualifications, he has successfully completed a number of equine courses at the Equine Sports Medicine Centre at Bristol University. These included courses on Equine Exercise Physiology, Causes and Early Detection of Lameness in the Equine Athlete and Equine Foot Balance.
It is hereby certified that
THADDEUS McLAUGHLIN
of MCTIMONEY CHIROPRACTIC COLLEGE, OXFORD
has been granted the


POST GRADUATE DIPLOMA in ANIMAL MANIPULATION


in November 2000
having been examined in accordance with
the Regulations of the University

SECRETARY GENERAL DESIGNATE
Ted McLaughlin possesses a unique combination of therapeutic skills, which are integrated to provide a holistic health care approach that is highly effective in the treatment of musculoskeletal problems in animals particularly dogs and horses.
Working with Veterinary Surgeons, Farriers, owners and clients, Ted treats animals all over Ireland, particularly in the Counties of Dublin, Wicklow, Meath, Kildare, Carlow, Kilkenny, Tipperary, and Waterford and in his native county of Wexford.
Ted McLaughlin has helped horses achieve success in every sphere of Equestrian activity - particularly Dressage, Showjumping, Eventing, Showing, Point to Points and Horse Racing.
For more information or appointment contact:
Ted McLaughlin
Telephone: (087 2345115) or (01) 2853675
Email: ted@equine-performance.com


---
Home - Therapies - Process - Practitioner - Factors - Philosophy - Other Animals - Bloodstock Consultancy - Winners - Contact